International Marketer's Conference System
For Recorded Calls - Scroll Down Past The International Call Numbers
Call Brad Lynn - weekdays 9 AM-5 PM 1 (815) 761-7549
We are dedicated to bringing marketers together in a pleasant atmosphere to share new programs, meet new people, share new methods, and much much more.
Join us on our "FREE" conference calls :
9 Pm Eastern-Time Every Wednesday.
(605) 562-3140 (Pin) 169337#
Bring your Opportunities, Products, and your friends!

imc365.com's International Marketer's Conference System
Screen Sharing - Upon Request
For More Information:
Contact
PopaJim
-
573-590-2558
- or -
popajims@gmail.com
(type imc365 in the subject line)
- Screen Sharing Connection Guide -
1 -
https://www.freeconferencecallHD.com/meeting/845-000-770
2 - Enter "Your Name"
3 - Enter "Your Email Address"
4 - Click on "Join Meeting"
5 - Step 1 To download FCCI.exe, press the button below.

Step 2 Save Online Meetings to your computer.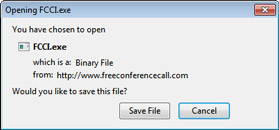 Step 3 Install Online Meetings to your PC by double clicking on the downloaded file.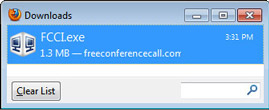 6- Once, again enter - Your Name
- Your Email Address
and Meeting ID # - 845000770#
Then Dial The Conference Call-In Number for Your Country (Listed Below)
When prompted - enter
Access Code: 317725#
You are now ready to view
"The imc365.com International Marketer's Conference Call"
with Viewing Access to Any & All Screen Sharing. So, now you are privy to hearing Our Guest Speakers and watching as they guide you through their Exciting Opportunities!
Welcome to imc365.com,
Your Opportunity to Hear from, Talk to, & Share
with some of the Top Marketers in the World!
Here are 41 Call-In Numbers for Countries Around The World
See if Your Country is Listed Below
Just click on the call you want to hear and you will be taken to the call center
where you can listen to all or part of that particular call then,
if you wish, you can do the same to listen to all the other calls.
These calls are
Jam Packed
with
Great Information
!
Recorded Calls For April 2014
Recorded Calls For May 2014
5/14/2014 (Very Inspirational & Emotional Recording)
Recorded Calls For June 2014
Recorded Calls For July 2014
Recorded Calls For August 2014
Recorded Calls For September 2014
Recorded Calls For October 2014
Recorded Calls For November 2014
Recorded Calls For December 2014
12/3/2014 (Mike Glaspie, a.k.a. "Mike G")
Recorded Calls For January 2015

Recorded Calls For February 2015

Recorded Calls For March 2015
Recorded Calls for April 2015
4/8/2015 (UBOX)
Recorded Calls For May 2015
SPACE - The World's First Ever "Wearable Computer"
Click Here
For Up To Date Info
on WGN
A Fireside Chat about WGN with Jeff Hooks and Brad Lynn
Go To The Space Computer Page on this Website - Click Here
TheOfficialWOR(l)DGN
North American
Opportunity Video
Is WGN For You?
If you're looking for a realistic way to make money from home... If you're also a Visionary, and you understand the importance "Timing" can play with the right opportunity... Please watch this video on the 'SPACE' System in its entirety.
Remember: Everything you saw taking place in the SPACE COMPUTER Promo video above is happening through Space Glasses, showing a FULL 1080 HD Screen that expands from 40" to 420" in SIZE (Up to three stories tall).
The SPACE COMPUTER is as revolutionary as the iPhone was... And, as you've already seen, this is not some theory being promoted by another under funded, start up company.
It's here, and has been formally unveiled the first week of December 2014, in Dubai.
You can also attend
Space Computer (WGN)
Field Leadership Training Webinars
See The Schedule Below
Dear WOR(l)D Affiliate,
We are pleased to announce that beginning on Monday, January 26th, President Gold leader Jeff Hooks will begin the first of an on-going nightly series of field leadership training Webinars.
We invite you to join Jeff, and other leaders on these important business building calls.
Our weekly soft- launch webinar schedule will be as follows:
Monday at 9p.m. Eastern - World Global Network Product and Business Overview Webinar
Tuesday at 12noon Eastern - World Global Network Product and Business Overview Webinar
Wednesday at 9p.m. Eastern - World Global Network Product and Business Overview Webinar
Thursday at 12noon Eastern - World Global Network Product and Business Overview Webinar
Thursday at 9p.m. Eastern - World Global Network Product and Business Development Training
Friday at 9p.m. Eastern - World Global Network Product and Business Overview Webinar
Saturday at 11a.m. Eastern - World Global Network Consultant Quick Start Training
Join us at:
worldusa.worldspacemeet.com (at the above dates and times)
Very Interesting For Men, Women, & Children
imc365.com founder -
Brad
Lynn's
Personal Favorites